A supplier or installer can display with this Partnership a silver star behind the manufacturer in the table of manufacturers to all users of a specific region. When a user of this specific region taps on the Silverstar, then their company will be displayed as the supplier of this model of solar panels.
Your company name, website and address will be displayed in the App when the user taps the Silverstar in the table with the filter of the manufacturers (tab 'Settings'). Only one company can have this Silverstar Partnership for a manufacturer of solar panels in a region.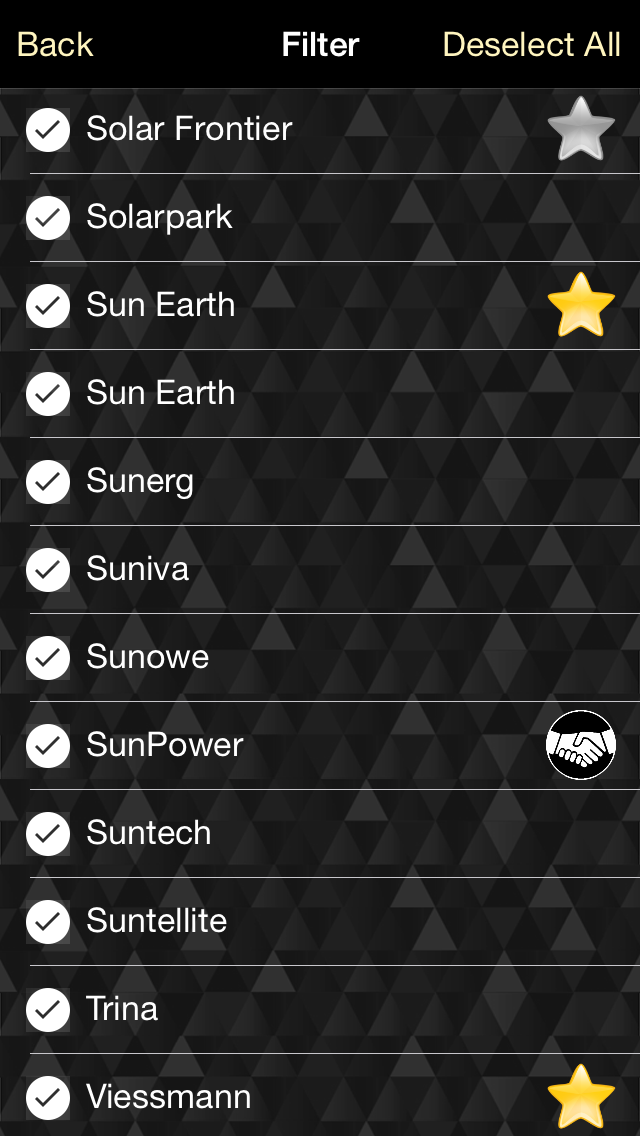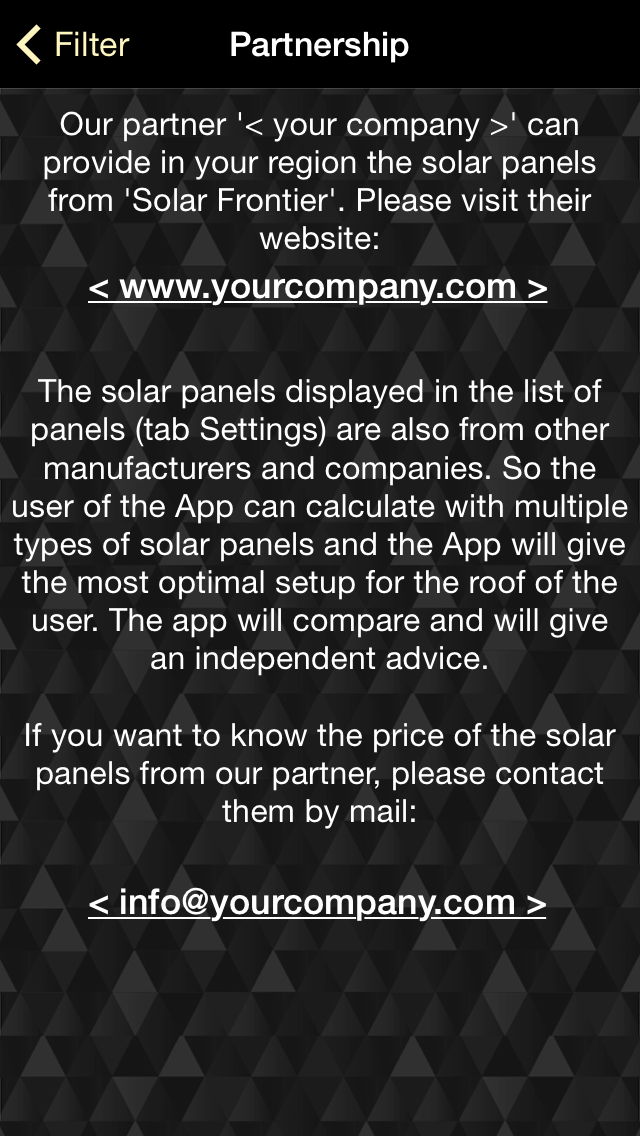 Prices for the Silverstar Partnership:
(All prices are exclusive 21% FAT).
If the company wants to pay monthly, they will receive an invoice every month. The price is in 2014 adjusted at € 15,00 per month per region.
If the company wants to pay for a longer period, they will receive an invoice for the whole period and a monthly discount will be calculated which is different for each time period. They will receive the invoice prior to the period and the payment must be booked in advance and at once.
To stop the partnership is simple. Two weeks before the end of the period, the company will receive a new invoice for the next period. If the company does not pay the invoice, the partnership will end automatically.
Process for payments:


 Frequency

 Payment

Price / Region

Payment / Month

Price / Month

 € 15,00

Total: 1 month

 € 15,00

Payment / Quarter

Price / Month

 € 14,00

Total: 3 months

 € 42,00

Payment / Half year

Price / Month

 € 13,00

Total: 6 months

 € 78,00

Payment / Year

Price / Month

 € 12,00

Total: 12 months

 € 144,00

Please contact This email address is being protected from spambots. You need JavaScript enabled to view it. to start a partnership.