With the PRO version companies can save their company data (name, website and mail address) on their device or on our server. They can display under the orientation meter their company name and their logo and company name will be displayed under the screen [Info]. The logo can be displayed in full width or the company name can be displayed next to the logo.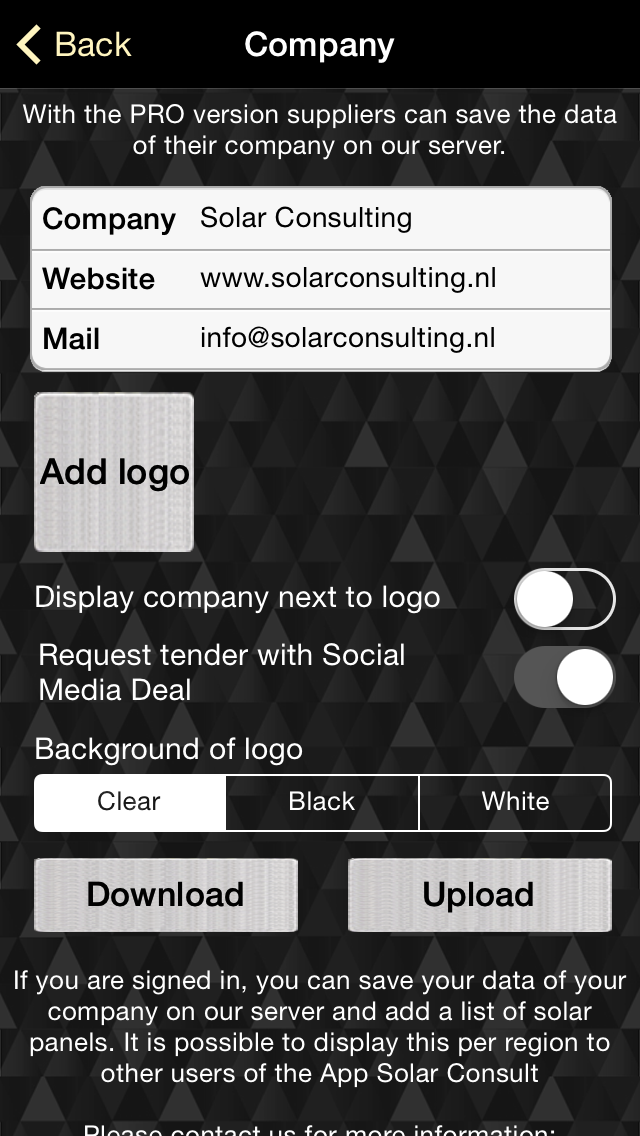 For some companies the background of the screen [INFO] is not nice in combination with their logo. The company can therefore change the color of the background of the logo in the 'Clear', 'Black' and 'White'.
If a tender is requested, the user can get a discount if he publishes the application on Facebook or Twitter or if he writes a review in the AppStore about the App Solar Consult. This possible Media Deal is a discount of the company their selves and can be switched on and off.
To change company data on our server, you must first register and then log on in the Control Center. To access the Control Center, you must choose for the company name in the tab 'Settings' at the top of the screen.